Owning an office space in a crowded metro like Mumbai is an accomplishment in itself. Unlike a residential space, an office has to be designed for comfort as well as productivity. Establishing a balance between aesthetics and practicality is essential in case of a workspace, that must look and feel inviting enough to the employees.
Before looking for an office interior designer, it is necessary to evaluate your requirements including the amount of space available, the kind of design you are looking for, the time that you can devote for the project, the budget, etc.
Once you have evaluated your needs, take a look at some of the ways to find office interior designers in Mumbai.
How To Find Office Interior Designers In Mumbai?
In order to find the right office interior designer, it is important to know what could happen if you choose the wrong person. In the case of workspaces, time is money and the budget is sacrosanct with some flexibility - a wrong choice could lead to delays in the completion of the project or rework. It's better to conduct due diligence about different office interior designers before choosing the right one!
1. Check The Online and Offline References:
Major interior design companies have websites, these days. The website is often a dependable reflection of the designer's own design quotient - based on the layout, the choice of colours, the overall structure, etc. It is ideal to go through the websites of the office interior designers to get a better idea of who will be able to match your requirements. Also, check if the websites are being revamped on a periodic basis - it's a good measure of how proactive and flexible the designers are.
It also helps to check for references offline, from companies who have already worked with the said designers. These opinions help to understand if the designers complete the projects on time, as well other factors such as quality of the materials used, labour employed, etc.
2. Have A Look At The Completed Projects:
Almost all office interior design companies will have pictures and details of their completed projects on the company websites. These help to understand a designer's interpretation of various office spaces, and also to visualise how your office would look after the overhaul. Additionally, it is also important to evaluate the designer in terms of freshness of perspective - especially if you aren't one for done-to-death designs.
3. Check The Credibility Of The Design Partners:
All office interior designers will mention the brands they work with in terms of sourcing their material and other factors that constitute office interior design. Evaluate them in terms of experience and expertise, especially how well-known they are in the market. This is important to ensure that you are investing in a project that will give long-lasting and quality results.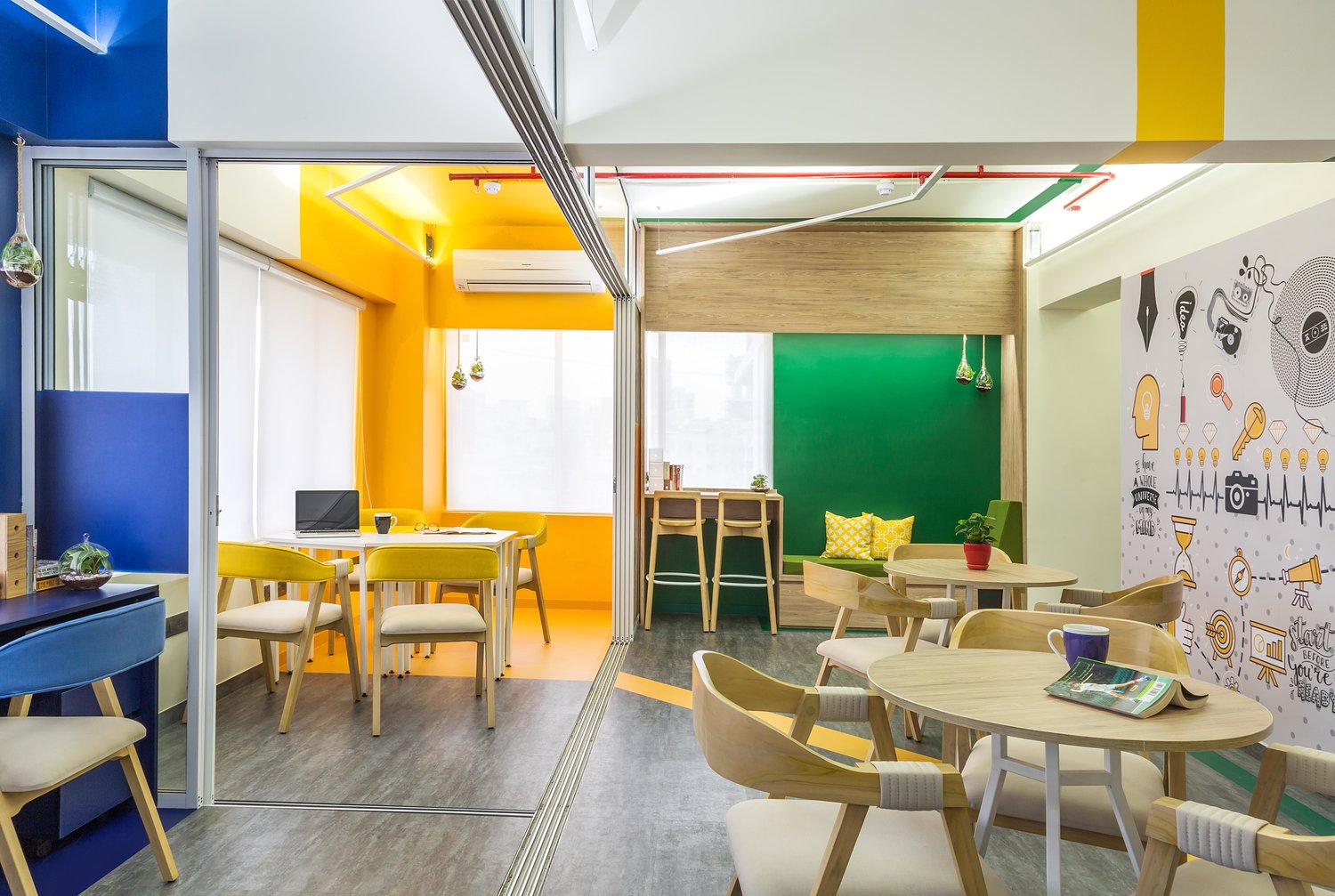 4. Make Sure You Can Ask For A Free Consultation:
Consulting the office interior designer personally is the best way to understand if your needs are being met. It's not necessary that all office interior designers provide free consultations. Check for this, before zeroing in on an office interior designer. Make sure that you explain all your requirements including the staff that you need to accommodate, your brand image, the amount of space you have, the budget, the kind of furniture you need, etc.
5. Check What Other Customers Are Saying:
Customer reviews help to get a fair understanding of the services offered by the office interior designers. Most of them also have active profiles on social networking sites. In case of workspace design, it's not just the design that matters, but also the overall experience.
6. Check If They Provide 3D Visualisation:
3D visualisation is great for office spaces - since space utilisation is a key parameter while designing a work space. 3D visuals are usually provided just before the work commences - giving you an idea of how the space will look post the overhaul. In case of any differences between what was promised and what was offered, it can be pointed right away and corrected.
7. Ask For Post-Project Services:
Check if the office interior designers provide additional services after the completion of the project - such as product warranties for the furniture, and repairs, if needed. An office interior designer who offers continuing services even after the completion of the project can be depended on for a long-term relationship.
Get Interior Designing Cost Calculators Interior Design Tips, Guides to help you make Smart Choices for your Interiors & Decor without filling up your email inbox!
If you are looking for an office interior designer in Mumbai, get in touch with one of Hipcouch's experts today!